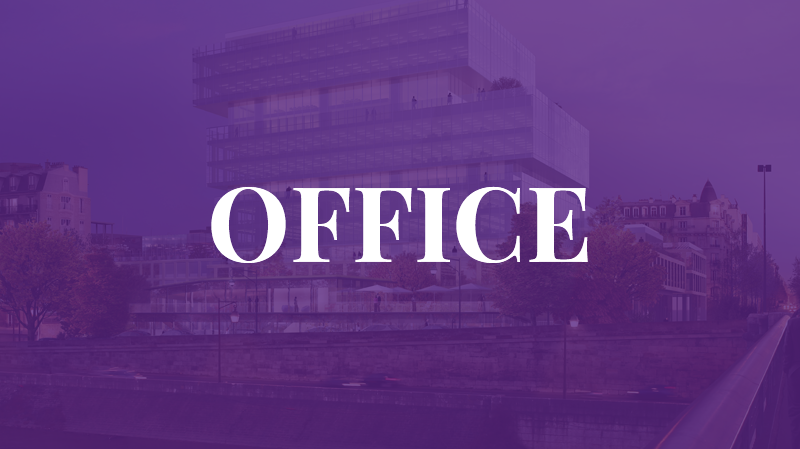 ALTAREA COGEDIM AND GOLDMAN SACHS UNVEIL LANDSCAPE, THE NEW IDENTITY OF THE TOURS PASCAL IN PARIS-LA DÉFENSE
15 Mar 2017
A NEW NAME, A NEW REAL ESTATE COMPLEX, A NEW VISUAL IDENTITY, ALTAREA COGEDIM AND GOLDMAN SACHS SHOWCASE THIS ICONIC PROJECT AT MIPIM 2017
Altarea Cogedim – the leading owner developer in French gateway cities and the leading Office Property developer in the Paris Region - today unveils LANDSCAPE, until now known as the Tours Pascal. 

LANDSCAPE: the new name for the Tours Pascal 

At the heart of the Paris-La Défense international business area, 2 minutes far from a transport hub, LANDSCAPE is an exceptional 70,000 m² office development. Designed in 1983 by the architect, Henri La Fonta, for IBM's European Head Office, this property development was wholly occupied by the MEDDE (Ministry for the Environment and Sustainable Development and Energy) which will vacate it shortly. After its acquisition in May 2015 as a joint venture between Goldman Sachs and AltaFund - an investment fund managed and sponsored by Altarea Cogedim - a Call for Tenders was launched with national and international architects to select the best redevelopment project for the building. The project proposed by Dominique Perrault's agency (DPA) was selected for its ambition and relevance, particularly in terms of its urban, architectural and landscape qualities and thanks to its cutting-edge role in paving the way for a new generation of office developments at peace with their environment. This development will be delivered at the beginning of 2020.