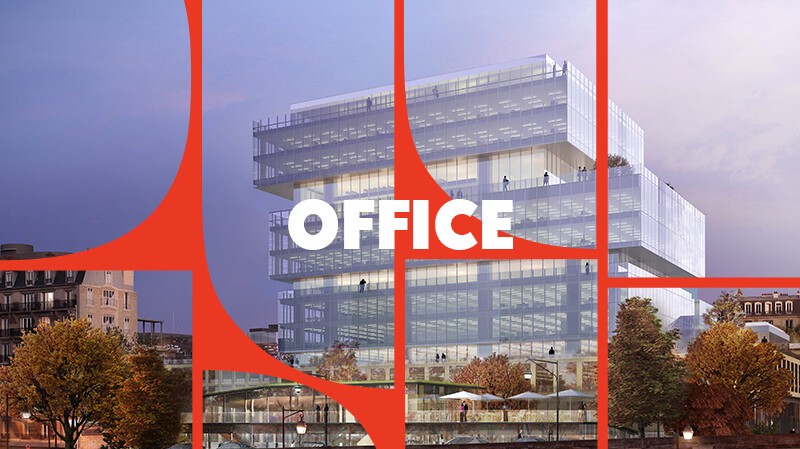 ALTAREA COGEDIM AND ORANGE LAY THE FOUNDATION STONE FOR THE "BRIDGE', THE FUTURE ORANGE HEADQUARTERS IN ISSY-LES-MOULINEAUX (92)
3 Oct 2018
Alain Taravella, the Chairman and Founder of the Altarea Cogedim Group, and Stéphane Richard, CEO of Orange, today laid the foundation stone for the Orange Group's future headquarters in Issy-les-Moulineaux, in the presence of former minister M. André Santini, now the mayor of Issy-les-Moulineaux and Vice-Chairman of "Métropole de Grand Paris", and architect Jean-Paul Viguier. Spread over more than 56,000 m², this ambitious project will be delivered come the summer of 2020. 
The facility will house nearly 3,000 group employees and visitors. 

Imagining today the office space for tomorrow 

Located close to the Pont d'Issy just outside of Paris and level with public transport lines T2 and RER C, "Bridge" is as ambitious as it is original and gives a whole new complexion to the approaches to Issy-les-Moulineaux. 

Designed in collaboration with architects Jean-Paul Viguier & Associés, "Bridge" will be a site open to the town, communicating with its urban environment and history, and centred on encounter and exchange. The main block is a flagship building, heralding - horizontally - a new type of structure in terms of both aesthetics and practical use. The façades and glass roof, a model of reflections and transparency, will capture daylight and also open onto exceptional views both outside and in, while scaling new heights in user comfort.