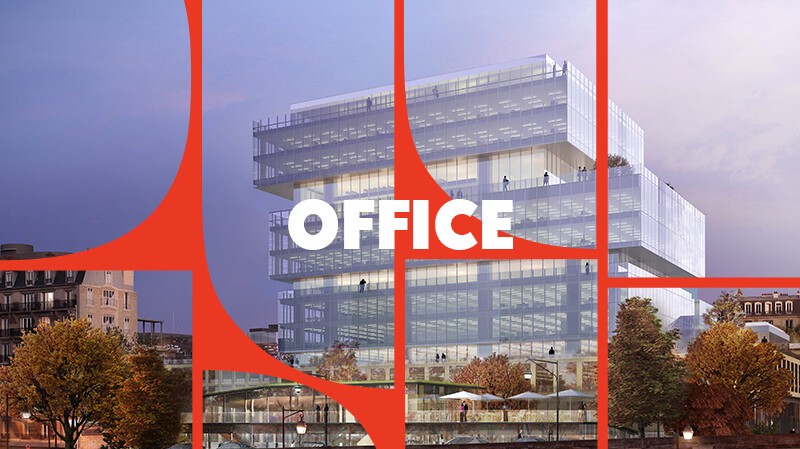 ALTAREA COGEDIM ANNOUNCES THE OFF-PLAN SALE TO CNP ASSURANCES OF ITS FUTURE HEADQUARTERS LOCATED AT RUE DE RICHELIEU (2ND ARRONDISSEMENT OF PARIS)
10 Oct 2018
Altarea Cogedim's future headquarters have been sold off-plan to CNP Assurances Located at rue de Richelieu in the 2nd arrondissement of Paris, the office complex of 33,000 m² will be delivered in the second half of 2019 to accommodate the Group's employees and customers. 
"We are proud that the Altarea Cogedim house seduced CNP Assurances, a top-tier investor. Our headquarters will embody our convictions in terms of office property. Open to the city, a reflection of the Group's values, at the heart of the new economy, the building will meet the expectations of employees in terms of quality of life at work. This new complex will allow us to bring our brands together under a single roof, illustrate our know-how, convey our growth momentum and attract new talent willing to join us",
said Alain Taravella, Chairman and Founder of the Altarea Cogedim Group. 

This building from the late 1970s was Allianz's French headquarters. Owned by Altarea Cogedim from 2016, the Group has been carrying out major redevelopment operations covering the entire complex since. 

Rolled out over 33,000 m², the project led together with Wilmotte & iassociés is designed to modernise the existing building and bring it up to the highest standards while keeping the spirit of the original architecture. It will host mainly Altarea Cogedim Group & subsidiaries employees. Flexible, qualitative and people-focused, Richelieu will be in line with today's life and work styles.