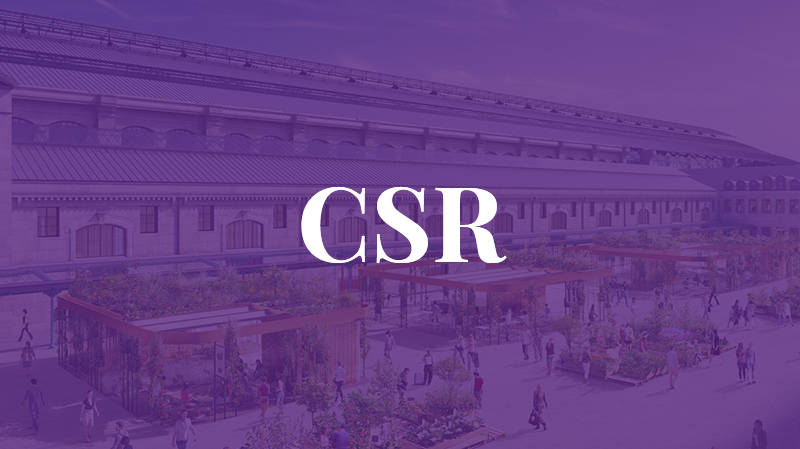 ALTAREA COGEDIM, NUMBER 1 WORLDWIDE REIT FOR ITS CSR PERFORMANCE
7 Sep 2016
Altarea Cogedim has clinched 1st place worldwide amongst the RETAIL REITs assessed for the GRESB (Global Real Estate Sustainability Benchmark) 2016. 
This benchmark rating assesses the CSR performance of property sector companies each year. Altarea Cogedim has now outperformed the Green Star level, becoming Sector Leader and scoring an exceptional 92/100 (i.e. up 6 points compared with 2015). Altarea Cogedim has just been awarded Sector Leader status in the GRESB classifications, the reference benchmark for sustainable development in the property sector, with 733 companies and funds assessed worldwide in 2016. 
Altarea Cogedim was ranked in 1st place worldwide from amongst 129 listed and unlisted RETAIL REITs;
Altarea Cogedim was ranked in 1st place in Europe out of 84 listed players, across all real estate typologies (and 2nd place worldwide out of 197 listed participants);

Alain Taravella, Chairman and Founder of Altarea Cogedim announced: "We are extremely proud to be awarded this 1st place worldwide amongst RETAIL REITs and 1st place in Europe across all real estate typologies for our Corporate Social Responsibility (CSR). This exceptional performance rewards the dedicated efforts of our teams across all of the Group's property projects. It is also the result of the extension of our CSR approach to new areas such as wellness and improvements in the societal footprint of our projects. This approach contributes to Altarea Cogedim's long-term performance and reflects its commitment to all stakeholders and our local communities." 

In 2015, Altarea Cogedim was the first RETAIL REIT in France to achieve BREEAM IN-USE® certification for all its assets under management.