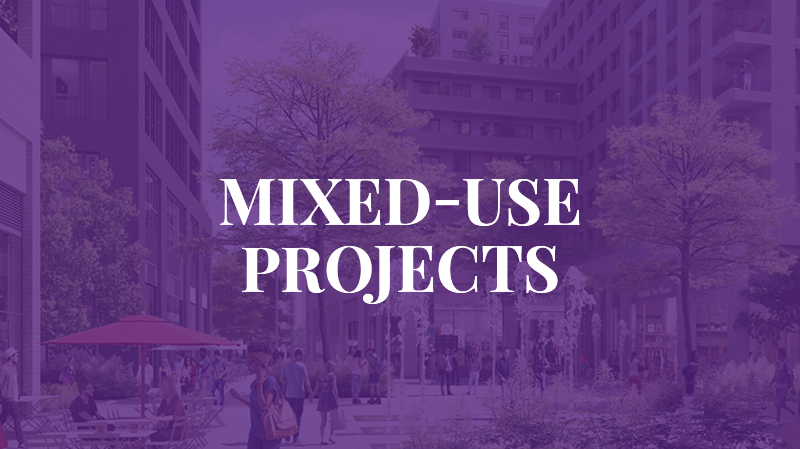 ALTAREA COGEDIM, THE CITY OF MASSY, CREDIT AGRICOLE ASSURANCE AND PARIS SUD AMÉNAGEMENT INAUGURATE THE FIRST MIXED-USE DISTRICT OF THE FUTURE GREATER PARIS
18 Oct 2017
ALTAREA COGEDIM, the city of MASSY CREDIT AGRICOLE ASSURANCES and PARIS SUD AMENAGEMENT are pleased to announce today's inauguration of the Place du Grand Ouest. This four-hectare urban hub, located next to the stations in the vast mixed-use district of Massy-Atlantis, has been welcoming its first occupants for several weeks, barely two and a half years after ground was broken. It showcases a major architectural achievement for what was the largest project of the Paris Region, in the very centre of the Southern Capital of Greater Paris. 
The birth of the 1st mixed-use district of Greater Paris 

A central hub of urban intensity, the Place du Grand Ouest offers a taste of the city of the future: the promise of an urban and functional mixed-use district that offers its residents living environments where they can relax, work and socialise. 
 
"For more than 20 years we have been investing in cities in order to guide them in their transformations so they can accommodate the new behaviours and needs of their residents. Because we have a developed idea about cities and are attuned to the profound changes communities are experiencing, we are confident that our multi–business line expertise can be the driver that helps to provide better living to residents. Massy Place du Grand Ouest is a sample of our full range of expertise. This complex of outstanding architectural quality was achieved in one single tranche. It is the 1st mixed-use district of Greater Paris to be completed. This operation demonstrates our commitment to combining sustainability and innovation to confront challenges and drive progress for cities and the people who live in them"
said Alain Taravella, Chairman and Founder of ALTAREA COGEDIM.