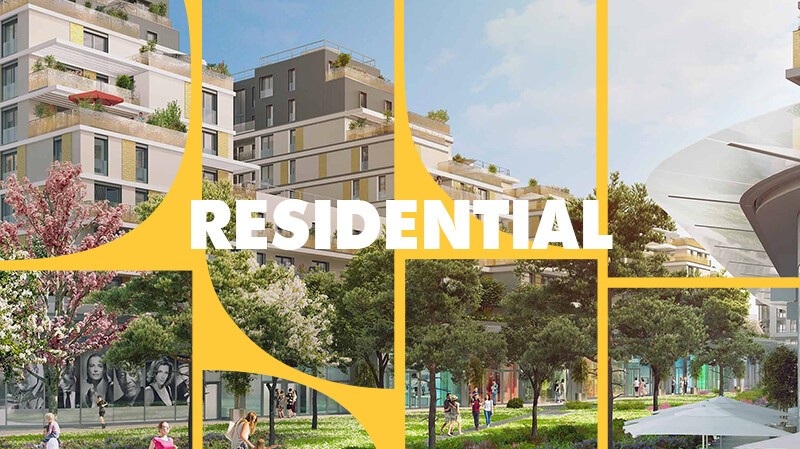 COGEDIM RECEIVES THE 2019 AWARD FOR BEST CUSTOMER SERVICE IN THE PROPERTY DEVELOPMENT CATEGORY
19 Oct 2018
Cogedim, the 2nd property developer in France, received the 2019 Award for Best Customer Service in the Property Development Category. At the end of the ceremony, which took place yesterday in Paris, Cogedim received the award for the second year in a row. 
This award is given to French businesses that make the quality of the customer relationship their very top priority. 
 
"Receiving the annual Award for Best Customer Service for the second year in a row is a source of great pride and an outstanding acknowledgement of our leadership in terms of customer relationships. The customers have changed, and so have we. They are demanding, and so are we. When they buy a home it is an important act and a major commitment. When they do so they expect proximity, listening, dialogue and our undivided attention. And that's exactly what we give them. That is the 'Cogedim difference', which is embodied by the way we do things and design our residential properties and in the quality we demand from our services and the relationship we offer our customers. Well done to everybody!"
Philippe Jossé, Chairman of the Management Board of Cogedim 

Customer relationship, the Cogedim difference 

Customer relationship is a major challenge in property development. Cogedim places them at the heart of its strategy, thereby illustrating and affirming the "Cogedim difference". 
Purchasing a property is one of the biggest commitments we make in the course of a lifetime and customers need support and a presence on a daily basis. This commitment to a flawless customer relationship has for many years been a top priority for Cogedim.