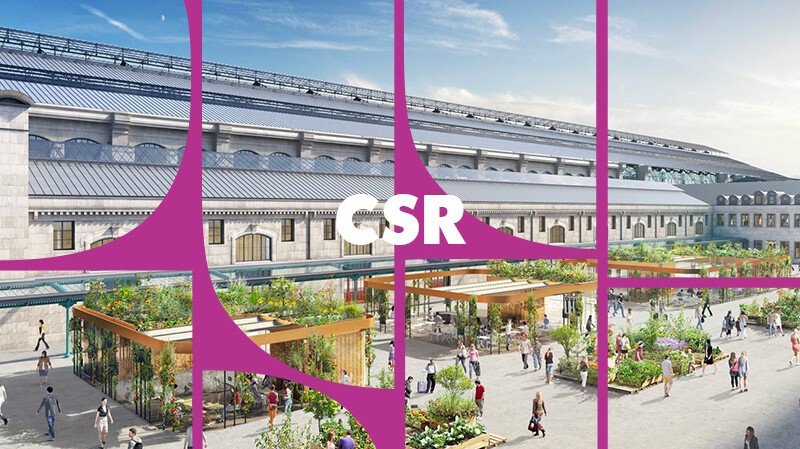 GRESB 2020: ALTAREA CONFIRMS ITS GREEN STAR STATUS AND STRENGTHENS ITS POSITION AMONGST GLOBAL LEADERS IN SUSTAINABLE DEVELOPMENT
25 Nov 2020
Paris, 25 November 2020 – GRESB*, the leading global ESG benchmark for the real estate industry, has just published the results of its annual assessment. Altarea, the leading property developer in France, has confirmed its "Green Star**" status once again, with 5 stars.
With an overall score of 90/100, the Group has taken fourth place in the "Retail REIT listed in Europe" category. This ranking rewards the Company's bold and proactive CSR strategy and confirms its performance over the long term, the Group having been rated at least 90/100 since 2016. This year, Altarea has also maintained its "A" rating in terms of Transparency, which recognises the transparency, reliability and exhaustiveness of its ESG reporting.
"The 2020 GRESB results have once again recognised our strong commitment to CSR over the long term. They reflect our ability to work on all aspects of sustainable development. By reducing our carbon footprint, improving the energy performance of buildings, preserving biodiversity at shopping centres, ensuring a positive local impact and communicating with stakeholders, our Group is rethinking the future of real estate to safeguard the sustainable development of towns and cities. This commitment to the public interest is a core component of our CSR approach and is fundamental to our business strategy."

Alain Taravella, Chairman and Founder of Altarea
"In a particularly challenging year, we are extremely proud of these results, which reflect the unfailing commitment of our Retail and cross-functional teams, as well as exemplary, rigorous and long-term management of CSR issues. We will continue our efforts in line with the key priorities of our CSR policy: low carbon, biodiversity and a positive impact on our regions."

Nathalie Bardin, Director of Strategic Marketing, CSR and Innovation
"These results are a well-deserved reward for the Altarea teams, who are deeply committed to CSR issues and to helping create the sustainable, people-centred cities of tomorrow. Our CSR approach named "Tous engagés!" (we are all involved) encourages tangible and responsible actions to support our customers, cities and our employees. More than ever, Altarea is proving itself as an exemplary corporate citizen in its sector".

Eléonore Devaud, Altarea CSR Director
Once again this year, the Group actively contributed to reflections on the sustainability of cities. Faced with increasingly pressing social, societal and environmental challenges, the city of tomorrow will need to evolve in order to guarantee a consistently high quality of life for its current and future inhabitants.
*GRESB: Global Real Estate Sustainability Benchmark, annual international ranking that assesses the CSR/ESG performance and policies of companies in the real estate sector. In 2020, the GRESB analysed the performances of 1,200 real estate companies, representing a total of more than 96,000 assets. 
**Green Star: highest category in the GRESB ranking