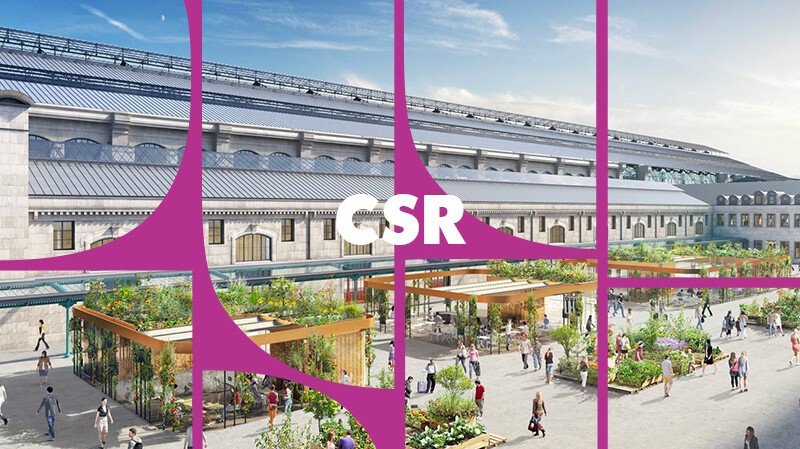 RANKED TOP FRENCH LISTED REAL ESTATE COMPANY BY GRESB 2018, ALTAREA COGEDIM RETAINS ITS "GREEN STAR" STATUS
12 Sep 2018
GRESB 2018 (Global Real Estate Sustainability Benchmark) results have confirmed Altarea Cogedim's "Green Star" rating and its position as number 1 listed company in France. The Group was awarded an overall score of 92/100, paying tribute to its CSR (Corporate Social Responsibility) strategy.
This ranking attests to the Group's consistent and long-standing performance. Additionally, Altarea Cogedim has received an A-grade for CSR transparency, reflecting the high quality of its institutional publications and the reliability and exhaustive nature of its reporting. 

The Altarea Cogedim Group has also been recognised for its full range of activities, ranked second among all listed Retail companies worldwide. 
 
"In compliance with the upcoming Loi Pacte, we ensure that CSR is at the heart of our business strategy. For the past few years, aware of our impact on society, we have been working as a responsible and committed enterprise with fixed goals. Our CSR approach, as acknowledged today, helps us to create value for all concerned"
explains Alain Taravella, Chairman and Founder of Altarea Cogedim. 
 
"This rating rewards the efforts made by the Altarea Cogedim Group teams, who act with a real sense of conviction to address today's energy and ecological transitions. With our thinking firmly focused on the sustainable human city of the future, our growth is fully aligned with a perspective of strong societal responsibility. Our CSR approach, "Tous engagés!" (All In), reflects our commitment to implementing concrete and responsible measures for the benefit of our customers, our cities and our employees"
says Nathalie Bardin, Director of Institutional Relations, Communications and CSR. 
 
"Our GRESB 2018 results are evidence of our strong long-term CSR commitments. They are testament to our ability to work on every aspect of sustainable development. Reducing our carbon footprint, improving the energy performance of buildings, protecting city centre biodiversity... our Group thinks long and hard about the future development of real estate to guarantee the sustainable development of cities"
explains Eléonore Devaud, Head of CSR.