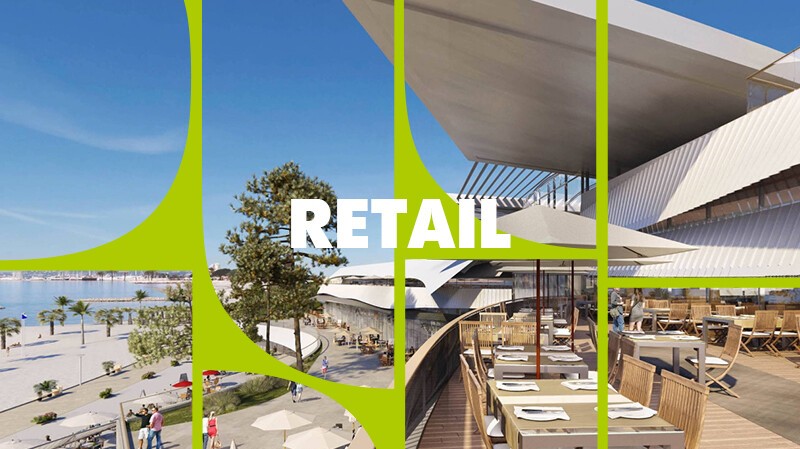 SIEC 2016 : ALTAREA COGEDIM PRESENTS ITS FLAGSHIP PROJECTS AND SUPPORTS OPEN INNOVATION IN COMMERCIAL PROPERTY
10 Jun 2019
Altarea Cogedim will be present at the SIEC 2016 which will take place on June 15 and 16 in Paris at Porte de Versailles. At this event, which brings together professionals from the commercial property sector, the Group is revisiting flagship projects and presenting its operations that are currently under development. This year, Altarea Cogedim is also the official partner of the SIEC'Lab hackathon, which aims to imagine with students the shopping experience of the future. 
Gilles Boissonnet, Chairman of the Altarea Commerce Management Board, explains:
"The SIEC 2016 will show the high drawing power of our centers and the dynamism of our projects that are under development. On April 12, 2016, we opened L'Avenue83 at Toulon-La Valette, in the high-profile shopping area of Grand Var. With over 1 million visitors already, the center's results are exceeding forecasts. The SIEC 2016 allows us to showcase our vast Cap3000 expansion-renovation project, with delivery of the restructured section due in September. We will be highlighting our expertise in travel retail for train stations and our ability to imagine small city areas that match the needs and expectations of our customers, as well as regions." 
As a leading metropolis property developer, Altarea Cogedim has a unique model. The Group serves local authorities with its multiple areas of expertise and owes its success to its ability to combine these different areas in order to offer innovative long-term solutions. Today, Altarea Cogedim is among the top three Retail REITs and is a leader in commercial property development. The Group's portfolio is now focused on 39 assets with an average value of €98 million. Altarea Cogedim's shopping centers are above all part of the local community and are true living spaces. They bear witness to the Group's ambition to be able to respond to the new expectations of local authorities and their residents. The Group's latest work shows how Altarea Cogedim is pursuing its ideas in terms of enriching the customer experience, which today combines retail, leisure, restaurants, and services.